GOALS
The following are the overarching goals of PBCN Health Services revised at the Board and Leadership Strategic Planning Session in February 2012. In addition to these organizational goals each of the program clusters has their own set of program specific goals and objectives.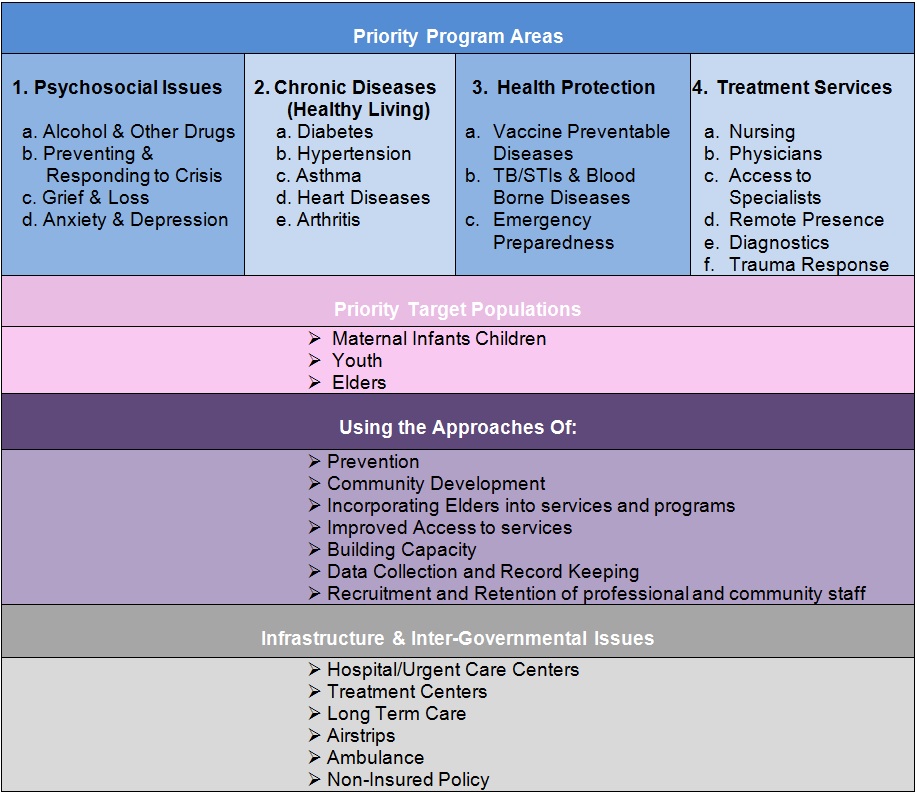 The following list of goals is general and broad, pointing at the main initiatives of the PBCN Health Care System:
Continue to work toward a PBCN controlled health care system that protects our treaty rights to health and meets the needs of our communities.

Contribute to the well-being of all PBCN communities by promoting healthy lifestyles providing high quality of care and using unique and effective approaches.

Oversee the implementation of the Community Health Plan and the delivery of effective programs and services that meet community needs.

Ensure the provision of quality health care services using traditional values and approaches that are determined by the community.

Stay on the leading edge with technology to maintain a high standard of care and increased access to services.

Implement and maintain effective communication with all PBCN communities.

Support Community Health Committees and provide linkages and liaison between communities and the Board.

Ensure accountable use of resources - so that communities deliver health services in a sustainable, efficient and cost effective way and the board is accountable and transparent.